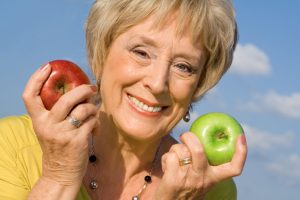 Good dental health means having healthy teeth and gums. Maintaining your dental health is something that you have to work at every day. It's a balance of using the right oral care products, your personal oral care habits, and seeing us at Staten Island Dental Care twice a year.
Your dental health strategy should include:
Daily brushing and flossing. You should brush and floss twice a day. Just before bedtime is especially important, because it cleans out the germs and plaque that build up during the course of the day.
Use fluoridated toothpaste. There is a myriad of choices when it comes to toothpaste. Whether you prefer mint flavored or bubble gum, fluoride is the most important consideration. It is your best defense against cavities.
Proper brushing. It's important not only to brush, but to brush properly. Use a soft-bristled toothbrush in a gentle, circular motion along the gum line. Take your time; a minimum of two minutes is recommended. Don't forget to brush your tongue!
Limit sugary and acidic foods. Acidic fruits, teas, and coffee contributes to enamel erosion. Sugar converts into acid when it's in your mouth. You don't have to avoid these foods entirely, but choose carefully and minimize.
See the dentist twice a year. You saw this one coming, right? Your daily dental health care habits are essential, but so is the attention and care of a dentist. A professional teeth cleaning alone is worth the trip, but we can also identify issues before they become serious, and treat them.
At Staten Island Dental Care, we are big advocates of dental health. Our services include general and restorative dentistry, and we like to see you every six months for a checkup. Schedule an appointment with us today.
Contact Staten Island Dental Care – Dr. Frederick Hecht:
Location (Tap to open in Google Maps):