Staten Island Implant Dentistry
NOW, PATIENTS WHO ARE MISSING TEETH HAVE A STRONG AND BEAUTIFUL ALTERNATIVE to bridges, partials, and full dentures.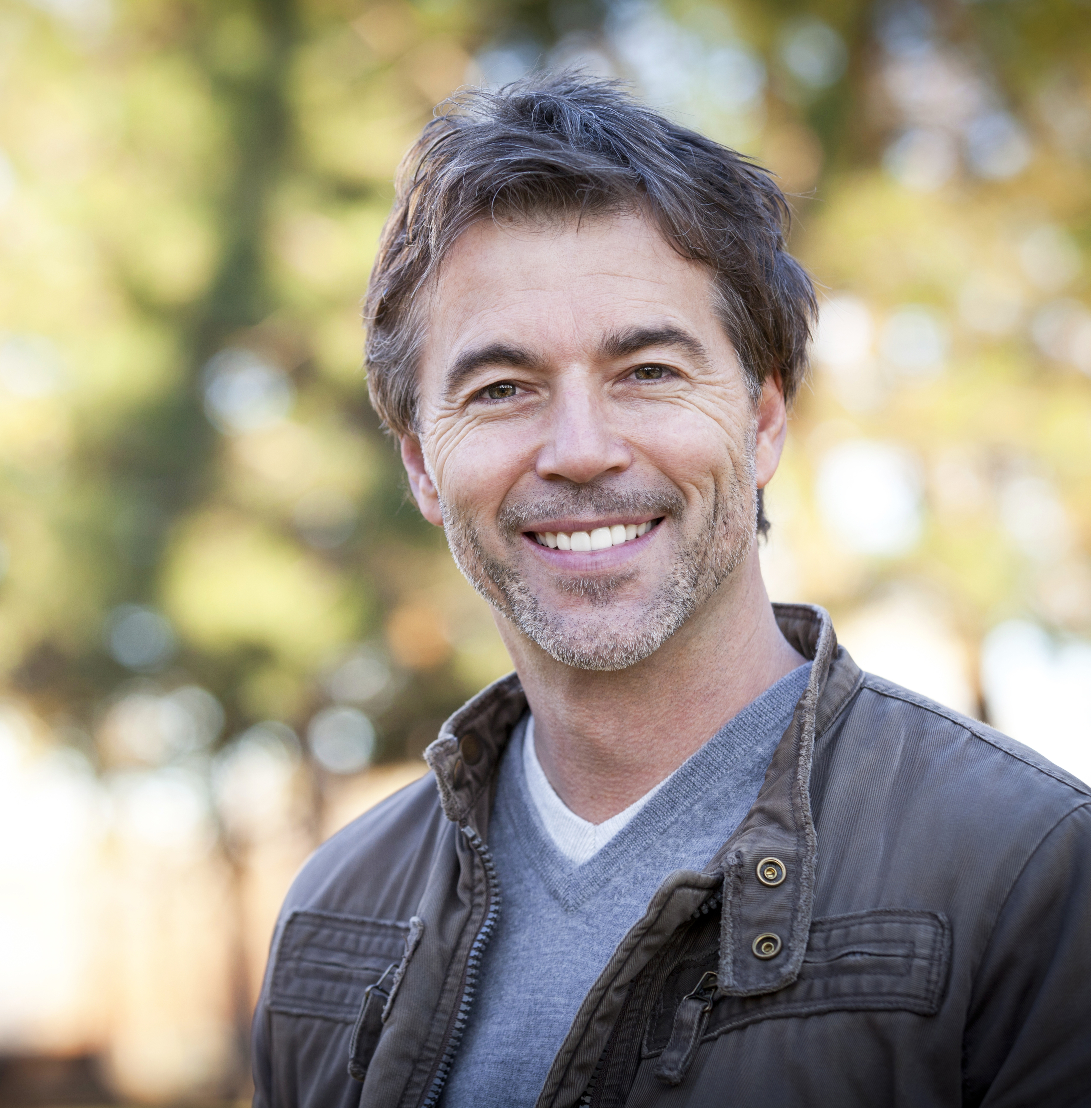 Dental implants offer an astonishingly natural tooth replacement option for patients with one or more missing teeth. Tooth implants can also stabilize dentures, partials, or dental bridgework.
Staten Island dental implant dentist Dr. Fred Hecht, MAGD, can both place and restore dental implants at Staten Island Dental Care, so you won't have to see a separate oral surgeon or implant specialist for any part of the procedure. We even offer sedation dentisry options for your comfort during the procedure.
Implant dentistry will improve your smile and your lifestyle. Dental implants look, feel, and function like natural teeth because of a titanium anchor attached to the jawbone. Dental implants can also anchor dental bridges, partials, or full dentures to eliminate slipping.
---
Am I Candidate for Dental Implants
After a thorough evaluation, your Staten Island dentist can tell you whether you're a candidate for implant dentistry. Dental implants require adequate bone structure for placement. The first stage of the implant dentistry procedure involves oral surgery in which a titanium post is implanted into the jawbone for each missing tooth or for the new teeth that will anchor a bridge or denture. Nature will take its course, allowing your bone tissue to fuse with the titanium post. This creates a solid foundation for your tooth replacement.
Once the dental implants are secured, your dentist will attach a handcrafted, permanent dental crown to each post. The restorations will match your natural teeth and blend seamlessly with your smile.
By imitating an entire natural tooth, from the root up, dental implants offer a prosthetic that closely mimics nature. The result? Implant dentistry patients enjoy fully restored function of their bite, which allows a healthy diet of hard-to-chew foods. Speech may also improve.
Strong and secure, your new smile will boost your confidence, enhance your appearance, and improve your quality of life.
---
Benefits of Dental Implants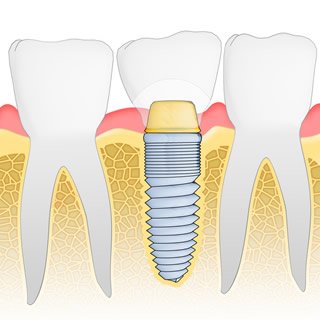 Very Successful – Dental implants successfully bond to the the jawbone 98% of the time
Long Lasting – While a dental bridge might last as long as 10 years, dental implants can last a lifetime
More Natural – With the anchor post mimicking your tooth's root, dental implants work the way real teeth do
Visually Appealing – Enjoy a beautiful smile as dental implants restore the look of healthy, natural teeth
Allows You to Eat What You Want – Because they are anchored firmly in your jaw, dental implants have the strength of natural teeth, meaning you can eat your favorite foods in comfort and confidence
Preserves Facial Appearance – Dental implants maintain the underlying bone structure and facial appearance after you lose a tooth
Easier to Maintain – Dental implants don't decay and are stain resistant, making them easy to clean
Saves Healthy Teeth – The placement of dental implants is highly targeted so that other teeth are typically not touched when being installed, whereas often healthy teeth adjacent to a missing tooth must often be ground down to anchor a dental bridge
More Comfort for Removable Dentures – Dental implants help with dentures as well, providing a more secure anchor to a denture for better function and comfort
---
How Do Dental Implants Work?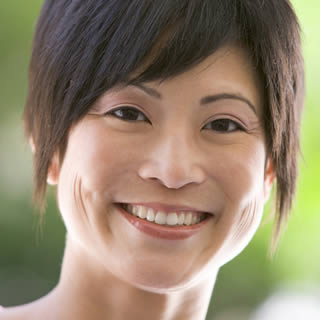 Tooth implants have two main parts: a metal post that is anchored in the bone and a prosthetic, porcelain tooth attached to it.
The post portion of the dental implant is made of extremely strong and resilient metal, such as titanium or titanium alloy, and is designed like a screw, with multiple threads to anchor the post into the jaw bone. In addition, through a process called "osseointegration", the dental implant will actually fuse with the bone over a few months, making it a very strong and long-lasting solution.
After the bone has healed and the osseointegration process has begun, a prosthetic tooth is attached to the post, anchoring it in place. This tooth, also known as a dental crown, is made of a strong, porcelain-like material and color-matched to your existing teeth, making it virtually indistinguishable from your natural teeth. With dental implants, you are biting and chewing like normal.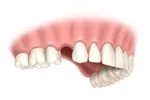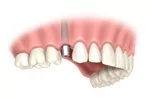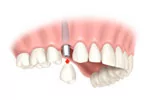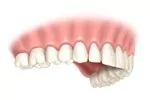 ---
Dental Implant Placement Procedure
The dental implant procedure begins with the precision placement of a small titanium screw into the jawbone. Bone tissue will naturally fuse with the biocompatible metal of the dental implant to create a solid anchor that imitates a natural tooth root. Dr. Hecht will then place an esthetic restoration, such as a porcelain crown, atop the post, and your new dental implant(s) will allow you the freedom to eat whatever you like, whenever you like! With dental implants you will not be chained to the rigorous cleaning routines that come with dentures or have to worry with messy adhesives. Since dental implants mimic natural teeth, you can care for them as you do the rest of your smile, with bi-annual dental checkups and teeth cleanings, twice-a-day brushing, and once-a-day flossing. No more mouth odor!
The process of dental implant placement is simple and straightforward.
After evaluating whether you are a candidate for dental implants, Staten Island dental implant specialist Dr. Frederick S. Hecht, MAGD, takes accurate measurements of your jaw and mouth, determining the optimal location for each dental implant placement.
Dr. Hecht then positions and installs the dental implant posts into the bone through in-office surgery.
Within a few weeks, after the tissue has healed and the posts have begun to adhere to the bone, these posts are then able to accept porcelain crowns to look and act like natural teeth.
How are dental implants different from dentures?
Dental implants are anchored to the jawbone by a surgically implanted screw with which bone tissue naturally bonds. Dentures are held in place with clasps and/or adhesives. Dr. Hecht can place dental implants to secure dentures, as well.
---
Dental Implant Supported Dentures
Did you know that individuals with dentures can also benefit from dental implants? With implant supported dentures, also known as "permanent dentures," Dr. Hecht can install only a few posts to create an anchor to the bone. The denture is then attached to these posts, creating a stronger bond and making it easier to speak and eat normally. And because implant dentures rely on posts rather than the gum bone, they will stay in place much better than traditional dentures.
---
Are Dental Implants Right For Me?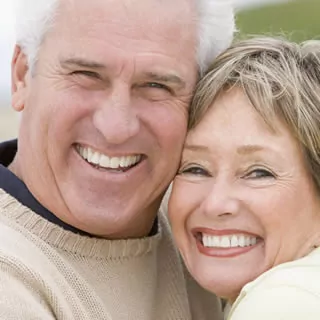 While most tooth loss occurs as one gets older, implant dentistry can be appropriate for the replacement of a missing tooth or teeth at any age. Dental implants are typically used in the following situations:
Replacement of one or more missing teeth.
Support of a non-removable "dental bridge" to replace multiple teeth.
Support of removable full or partial dentures.
In fact, although there are some situations in which dental implants should not be used, even individuals with the following health concerns can be candidates for implant dentistry:
Bone Loss. The loss of bone tissue is common for individuals with missing teeth or periodontal disease. However, if the loss is not too severe, dental implants can still successfully attach permanently to the remaining bone. In more extreme cases, bone grafting may be considered to provide enough support for the dental implant restoration.
Existing Dental Work, such as dentures. Implant dentistry can replace removable bridges and can also be used to stabilize dentures, making them more comfortable. Patients who receive implant supported dentures find that they problems they have encountered with traditional dentures, such as slipping, discomfort, food restrictions, and speech are no longer issues with their implant supported dentures.
Existing Medical Conditions. Although chronic diseases like diabetes or high blood pressure may require extra precautions, if you can have routine dental treatment, you can generally have a dental implant procedure.
Gum Disease. Even in cases where teeth have been lost to periodontal disease, implant dentistry has proven successful as a replacement.
Smoking. Simply put, smoking lowers the success rate of implant dentistry. A consultation with dental implant specialist Dr. Hecht in the Staten Island, New York City, area will determine whether a smoker might still be a viable candidate for implant dentistry.
---
Sedation Dentistry for a Fear-Free Dental Implant Procedure
For those that have anxiety about going to the dentist, who are afraid of needles or who hate the sound of drilling, Dr. Hecht can help. His experience with Staten Island sedation dentistry means he can offer a variety of relaxing sedation solutions, including laughing gas, oral conscious sedation, and IV sedation so that the dental implant procedure can be performed without fear or worry.
Click Here To Learn More About Sedation Dentistry
---
Financing is Available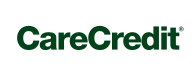 At Staten Island Dental Care, we want to make sure that financial concerns don't postpone or prevent you from receiving the vital dental care you need, such as a dental implant procedure. That's why we offer treatment financing through Care Credit. They offer a variety of financing options for amounts from $500 to $25,000, including 0% financing for qualified applicants.
Click Here To Learn About Our Payment & Financing Options
---
Contact Us For Dental Implants in Staten Island Today!
You deserve to smile with confidence and enjoy all the flavors of an active lifestyle. Feel free to call implant dentist Dr. Fred Hecht to schedule your dental implant consultation. Staten Island Dental Care serves patients from Brooklyn and beyond with exceptional care and service.