Restorative Dentistry in Staten Island
FOR MORE THAN 30 YEARS, DR. FRED HECHT has provided comprehensive restorative dentistry services to patients.
Staten Island Dental Care offers the latest dental restoration procedures with natural-looking, lasting materials, so your smile will look great and last a lifetime.
Your optimal oral health and comfort are our primary goals. Call Staten Island Dental Care to make an appointment for your restorative dentistry consultation, or for a second opinion visit with restorative dentist Dr. Hecht. While you're on our Website meet our team. If you have questions about any aspect of our practice or your dental care, just ask. We can't wait to make you smile!
Smile Renovations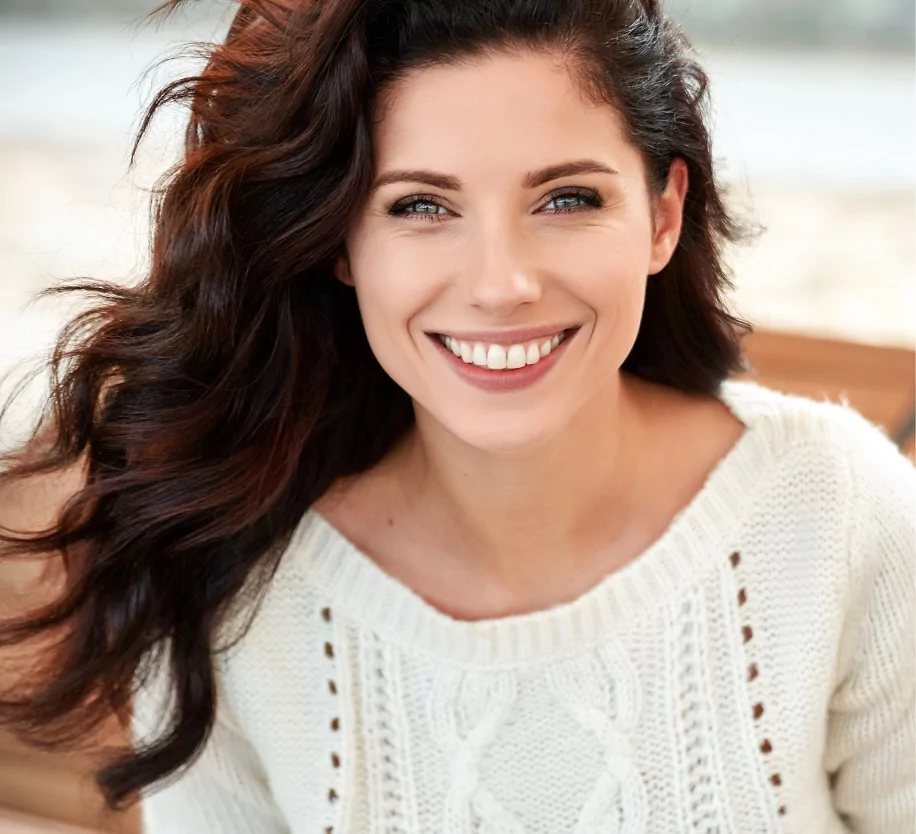 We are rough on our teeth. How many times have you chewed on ice or played sports without wearing a mouthguard? If you also skip semi-annual dental appointments and neglect a rigid homecare regimen of brushing and flossing, you compromise your smile even further. People damage or lose teeth every day from injury, disease, or decay. A damaged tooth can destroy oral function and cause pain, and a missing tooth will leave a gap in your smile. Your mouth must compensate for the lack of chewing power when a tooth is missing, so the chewing force may move to another part of the mouth. This causes the remaining teeth shift out of place and further destroys your smile.
We always suggest taking care of your teeth because preventive care can save you time, hassle, and money. But when accidents happen, we have solutions.
Simple dental procedures can restore your damaged tooth, replace your missing tooth, and return your smile's natural, fresh beauty. A dental crown snugly covers the complete visible surface of a structurally unsound tooth to add strength and stability, while restoring the tooth's natural shape and size. Tooth crowns can be made of precious metal, porcelain pressed to metal, or all-porcelain. For damaged teeth, crowns restore beauty and function.
Click Here To Learn More About Dental Crowns
A dental bridge can actually replace missing teeth. Fused between two porcelain crowns, a tooth bridge can replace one or more missing teeth to complete your smile. If you prefer a more stable and long-lasting prosthetic, a dental implant may be the right choice. Dental implants closely mimic nature in that they start with a firm foundation – a titanium post inserted into the missing tooth's socket. This post creates a prosthetic tooth root that bonds with natural bone tissue. On the top of the implant, we can place a beautiful prosthetic tooth, a dental implant restoration, that will look, feel, and function just like your natural teeth.
The moral of the story is to be nice to your teeth, be diligent with your oral hygiene, and visit your dentist regularly. Your teeth are hard workers, but they're also precious part of your body that you should care for and respect. However, if the damage is already done, see us immediately. We can help you decide on the best treatment to restore your smile. Your teeth will thank you for it.
Dental Restoration in Staten Island
Some of the general dentistry and dental restoration procedures we perform are:
Contact Us
To schedule a restorative dentistry appointment or request a consultation for one of our restorative dentistry procedures, please contact us by completing the form on this page or by calling us today. Dr. Hecht and his expert team will provide you with the professional service and gentle care you need to smile wide once again.