Emergency Dental Care Dentist in Staten Island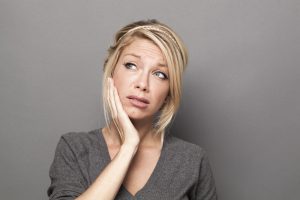 AS HARD AS YOU MAY TRY TO AVOID EMERGENCIES, they often creep up on us anyway…that's just life.
Fortunately, Staten Island urgent dental care dentist Dr. Fred Hecht, MAGD, has a great deal of dental emergency experience whether you tripped on the playground, had a wakeboarding accident, or simply have a tooth that won't stop hurting.
Although injury to your teeth or gums may seem relatively minor to you, it can actually be potentially serious—with risks of more permanent damage, OR more extensive and expensive repair work needed down the road.
Make sure to take action as soon as you injure your tooth so that Dr. Hecht is better able to restore your mouth to health. Of course, not all tooth pain is a dental emergency requiring emergency dental care. If you have a toothache make sure nothing is lodged in your tooth and apply an icepack to reduce swelling. Pain relievers can also be taken to help make the situation more bearable.
---
Common Dental Emergencies in Staten Island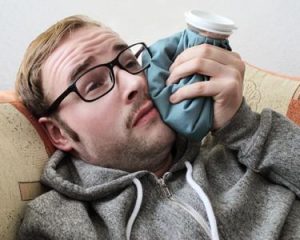 Knocked-Out Tooth | A knocked-out tooth may seem like the worst type of dental accident. However, in many cases, we are able to place the knocked-out tooth back into its socket without issue. Make sure you save the tooth (or pieces of it) and apply gauze pressure if you're bleeding. Don't try and put the tooth back in the socket yourself or even clean it off; you may remove important roots and ligaments. Just keep the tooth moist and come see our dental urgent care dentist as soon as possible!
Chipped Tooth | A chipped tooth is one of the most common causes for an urgent dental care visit in Staten Island. While it may not seem that urgent, it is important to get your tooth repaired as quickly as possible in order to preserve the rest of your tooth and avoid further dental damage. A chipped tooth can usually be repaired with dental bonding or a dental crown.
Cracked Tooth | A cracked tooth, or a tooth that is fractured, may be the result of biting down on something too hard or taking a nasty fall. If you have experienced a dental trauma that left a visible crack or fracture in your tooth and you are now experiencing pain and/or bleeding as a result, contact your Staten Island urgent dental care dentist right away.
Broken Tooth | A broken tooth could be a tooth that is chipped, cracked, damaged, or all of the above. Regardless, a broken tooth will need to be repaired. This can also usually be accomplished with dental bonding or a dental crown. A broken tooth may require an emergency tooth extraction in more extreme cases. In which case, we will explore your tooth replacement options aftward.
Toothache & Tooth Pain | If you are experiencing a severe or frequent toothache or tooth pain, it may be the result of something more serious, such as a tooth infection. An infected tooth, or "dental abscess," may be cause for an emergency root canal procedure. Have no fear, though, we offer sedation dentistry for emergency root canal procedures to ensure optimal comfort while our specialists work to relieve you of your tooth pain.
---
Emergency Dental Services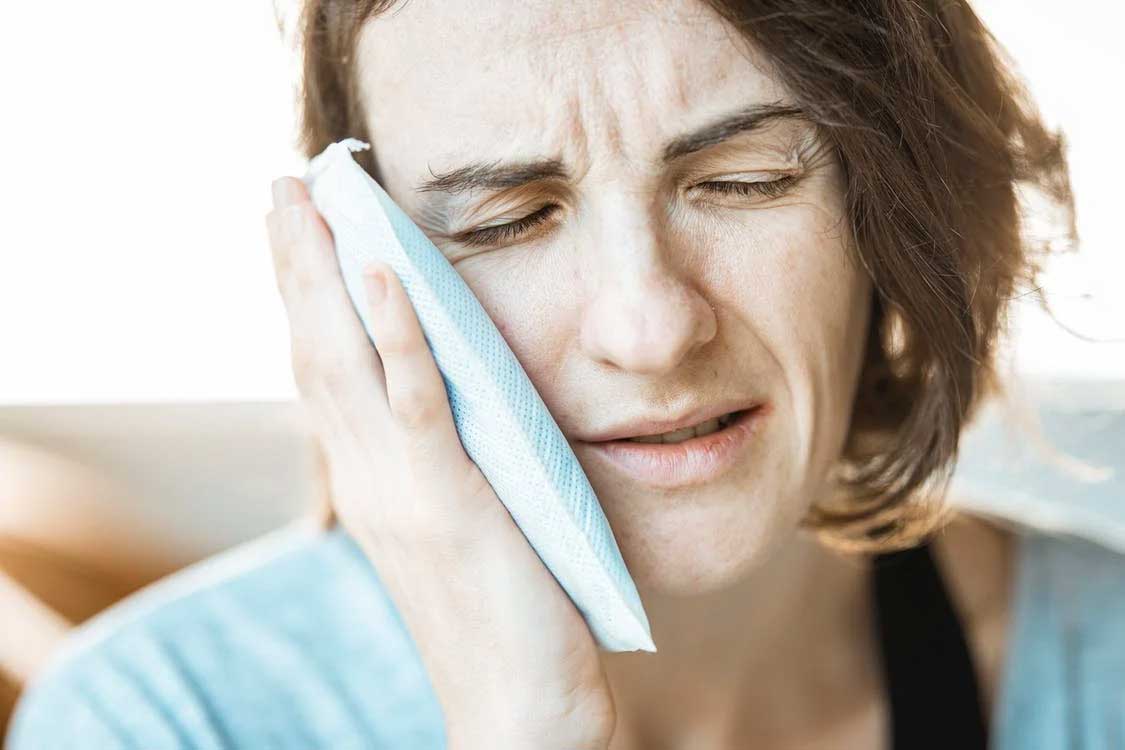 Depending on your situation, Staten Island dental urgent care dentist, Dr, Fred Hecht, MAGD, may recommend a number of different options for treating your dental emergency. The following are just a few of the common solutions for helping you recover from damage to your teeth and getting you out of pain:
Dental bonding | Composite dental bonding for teeth is typically used for teeth that have been cracked or chipped. The composite resin is color matched and bonded to your tooth and then sculpted and formed by your dentist to get your tooth back to its original shape.
Dental Crowns | Dental crowns are one of the most common dental emergency services that we provide to our patients here in Staten Island. A dental crown is the best way to fix and repair a tooth that has been broken, cracked, or required an emergency root canal. A porcelain tooth crown will fully restore the appearance and function of your tooth, while also protecting it from further damage or infection.
Click Here To Learn More About Dental Crowns
Dental Bridges | Dental bridework is often used for dental emergencies that resulted in a missing tooth. A dental bridge, or "tooth bridge," can be used to "bridge" the gap left in your smile by a missing tooth. Dental bridges are anchored to the adjacent teeth and support a porcelain tooth between them that is color matched to your smile. Dental bridges are an excellent solution for patients who have lost a tooth for any reason and they can last for 10 years or more with proper care.
Click Here To Learn More About Dental Bridges
Dental Implants | Dental implants are another excellent solution for patients who have lost a tooth or are missing teeth due to a dental emergency. Dr. Hecht, MAGD, is an implant dentistry expert and can both place and restore dental implants for patients at his practice in Staten Island.
Click Here To Learn More About Dental Implants
Emergency Root Canal | If you are experiencing extreme tooth pain or have a persistent toothache that just wont go away, it may be the result of a tooth infection. It is important to get a tooth infection treated right away before it spreads to the surrounding teeth and other areas of the mouth. An emergency root canal can be performed in order to save your tooth and preserve your oral health.
Click Here To Learn More About Root Canal Treatment
Emergency Tooth Extraction | For patients who have severely damaged a tooth, either through trauma or infection, an emergency extraction may sometimes be necessary. A tooth extraction is not the end of the world, though. Our office provides many convenient tooth replacement solutions for patients who require an emergency tooth extraction, including dental bridges and dental implants.
---
Contact Your Staten Island Emergency Dentist Today!
If you are in need of an emergency dentist, call Staten Island Dental Care. Though we are not a clinic, we will do all we can to make room in our schedule to provide you the emergency dental care you need.
Please be careful out there! And wear a mouth guard to help prevent an injury! We want to help you keep ALL of your teeth—FOR LIFE!