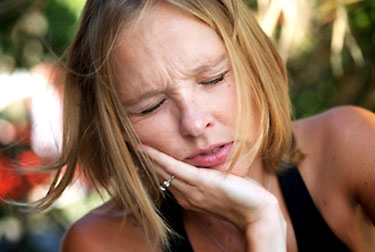 ARE YOU SUFFERING FROM A TOOTHACHE? Here at Staten Island Dental Care we understand that toothaches are no fun, and Dr. Hecht actually has a great deal of experience treating them. Don't suffer through tooth pain any longer—get in here to see us before the problem gets worse!
The most common causes of tooth pain are dental cavities, a cracked tooth, an exposed root, and gum disease. However, issues with the jaw-joint can also cause a toothache. After a simple X-ray procedure, Dr. Hecht can help determine the cause of the toothache and treat the issue.
If you are unable to visit our office in Staten Island right away, there are some things you can do for toothache relief. Rinse your tooth with warm water and make sure that nothing is lodged. Apply an ice pack and/or take a pain reliever to reduce swelling. Make sure to come see us as soon as possible.
You have the power to take control of your lifelong oral health today. Contact us now at Staten Island Dental Care by calling the number above or filling out the form to the right. We can help you have toothache relief today and a healthy smile for years to come.