Staten Island, NY – October 29, 2019 – Staten Island dentist Frederick Hecht, DMD, has received the Mastership award from the Academy of General Dentistry (MAGD). MAGD is the highest honor bestowed to dentists in their pursuit of excellence and lifelong learning. Mastership represents the highest achievement level for members in accordance with AGD's mission to advance general dentistry and oral health through quality continuing education. Less than two percent of general dentists in the United States and Canada have earned the MAGD award.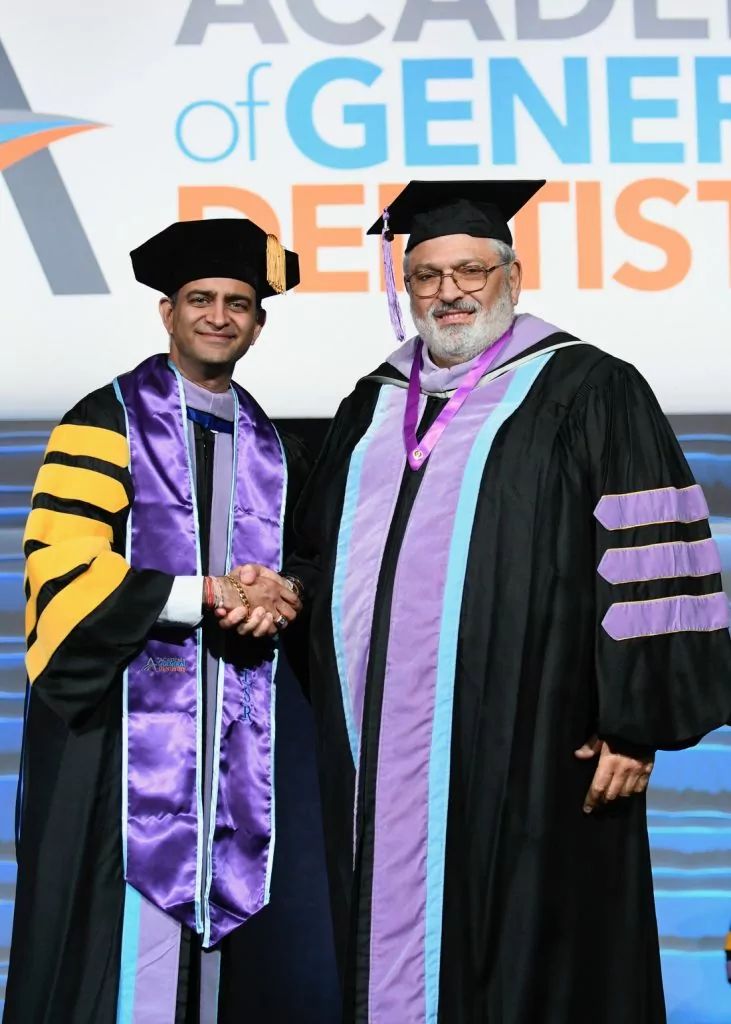 Dr. Hecht received the MAGD award during an AGD Convocation ceremony in July. He is the only dentist on Staten Island to receive this award. Dr. Hecht joins an elite group of general dentists who have demonstrated this commitment to continual learning and enhanced patient care through extensive continuing education. To become an AGD Master, a dentist must:
Complete over 1,100 credit hours of continuing education
Earn 400 of those 1,100 credits in hands-on courses
Pass an exam equal in difficulty to board certification exams
In earning an MAGD, a dentist exhibits knowledge of the latest techniques and best practices in dentistry. In addition, an MAGD dentist practices these techniques in a classroom setting multiple times a year, which further distinguishes an MAGD dentist from many other dentists. When patients visit an MAGD dentist, they can feel confident that their dentist is not only well versed, but skilled at delivering the most advanced general dentistry treatments available.
"Achieving Mastership in the AGD has enriched my knowledge and practice of dentistry," Dr. Hecht said. "This rigorous process of becoming more fully immersed in numerous dental disciplines shows not only a deeper commitment to my profession and to life-long learning, but to the level of dental care I am able to provide. While I have benefited personally from this pursuit of dental excellence, I look forward to providing my patients with enhanced dental care. They are the direct beneficiaries of this Mastership award."
About Staten Island Dental Care:
Dr. Hecht has practiced dentistry at Staten Island Dental Care for 36 years. He provides a full range of top-quality dental services, including cosmetic dentistry, dental implants, general dentistry and restorative dentistry. As a dental practice designed for patient comfort, Dr. Hecht and his team have created an inviting atmosphere with comfortable, state-of-the-art treatment rooms with natural light. Dr. Hecht's philosophy of care promotes teamwork between the patient and dentist, as well as comprehensive dentistry to address total oral health. In addition, Dr. Hecht is committed to giving back, both in the local community and internationally. He has traveled abroad to perform critical dental care in numerous countries. Learn more at https://www.afraidofthedentist.com.
About the Academy of General Dentistry:
Founded in 1952, AGD is the only professional association that exclusively represents the needs and interests of general dentists. AGD provides its more than 40,000 members with the resources, support and inspiration they need to deliver the best dental care and oral health education to the public. Learn more at https://www.agd.org.
Contact:
For all media or general inquiries, call Angela Rochester at 718-761-5757.
For the press release, please visit 24-7 Press Release